Subjects Taught
---
Third Grade


Education
---

I attended Northside High School in Atlanta where I graduated in 1991.
I received my Bachelor's Degree from Brenau University in Atlanta in 1998.
I received my Master's of Arts Degree from Central Michigan University in 2005.
I received my Specialist Degree in 2009.
I am officially endorsed in teaching math, science, and Gifted. I have also received a Georgia Teacher Leader certification that I am most proud of. I have begun a new chapter in my life which involves the pursuing of my Doctoral degree.
Experience
---

I have been teaching in the Georgia Educational System for 18 years. I taught third grade for 6 years, fourth grade for 2 years, and fifth grade for the 10 years. My years of experience have allowed me to grow and better understand the changes that are occurring everyday within our educational system, and to even adapt to these changes. This year's challenge will be teaching all subject areas to a self-contained homeroom. I have not taught all subject areas in 11 years. I am beyond excited and totally prepared to roll up my sleeves and dig deep into the Georgia Standards of Excellence. I am excited, and ready for this challenge!
Bio
---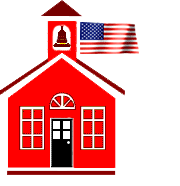 Hello! I am excited to be sharing another year in the spotlight with the Annette Winn Wildcats. This is my fourteenth year at Annette Winn, and I have enjoyed every moment of it. I am looking forward to an even more challenging yet exciting year this year. I was a resident of Douglas County for seven years. I was born and raised in Atlanta, Georgia where I attended elementary, middle, and high school. I have always resided in Georgia, and do not plan to move to another state any time soon.