Subjects Taught
---
First Grade


Education
---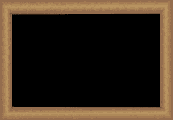 Home of the Marvelous Monkeys

---
I received my Bachelor's Degree in Early Childhood Education from Mercer University.


Experience
---
This is my 1st year teaching First Grade at Annette Winn. Before that, I taught Kindergarten for 12 years and worked in Pre-K for three years. Watching the children grow and learn to love school is the most rewarding part of teaching.
Bio
---
I am married and have one daughter, who is a teacher in Cobb County. I enjoy spending time with my husband and daughter and working at my church.