Why do I need to buy a Douglas County License Plate?
Ad valorem tax, more commonly called property tax, is a large source of revenue for local governments in Georgia. Ad valorem means "according to value." Properties in Douglas County are taxed on 40% of the fair market (appraised) value by law as of the 1st day of January each year.

The millage rate, or tax rate, is determined each year by the State of Georgia (0.88%), Douglas County Board of Commissioners (26.89%), Douglas County School Board (72.23%), Douglasville City Council, and the Villa Rica City Council.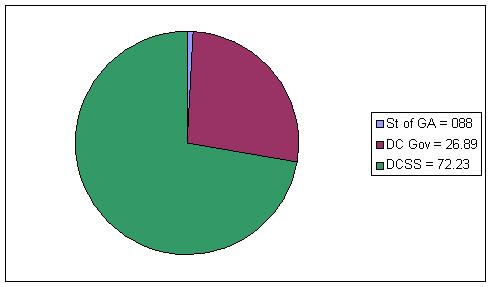 Douglas County School Board, The Board of Education is not a part of County government, but is an independent body governed by five Board members who are popularly elected. They set the millage rate for the Douglas County School System which includes monies for school construction and maintenance, operations, and bonds.
Educator Plates help support our school system.
Manufacturing Fee: $25.00 Annual Registration Fee: $20.00 $24.00 to Georgia Public School Indemnification Fund